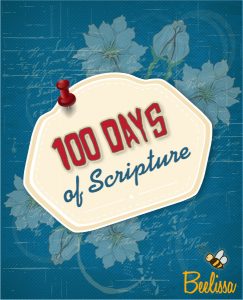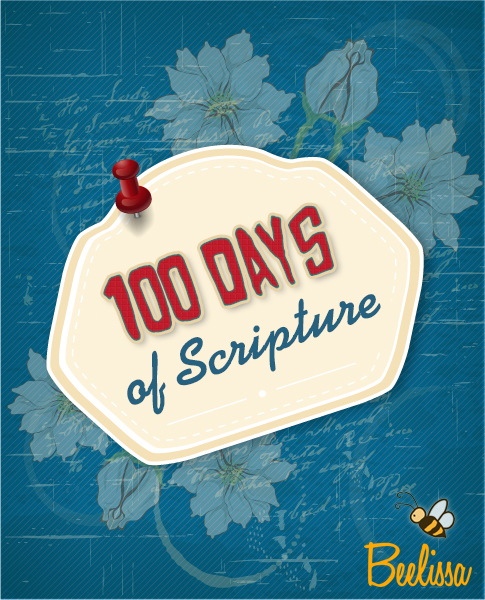 I'm starting something that's got me a little scared. Scared I'm biting off too much to chew, that I won't be able to do this every day.
However, I set a goal to create one piece of scripture artwork each week this year and I have yet to really begin. I want to have a bigger collection of products to sell on Zazzle by the time Christmas rolls around, and I want to make some other kinds of products. Some ideas I've had:
Printable items people can download
Digital scrapbooking kits
Wallpaper for smartphones
Graphics for social media
maybe an adult coloring book.
100 Days — wait, what?
Let's back up a bit. The 100 Day Project. There are lots of websites explaining about it, but that link is where I heard about it. You can find a link to those who started this from there if you want.
The rules are simple. Pick something creative to do and do it for 100 days. Post the results on Instagram. Use #the100dayproject hashtag. You're supposed to make up your own hashtag, too, so I've picked #100daysofScripture.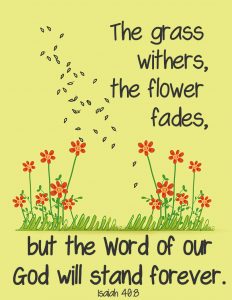 Here's my Day 1.
I do want to clarify something. I still have a "day job" so I may not be able to make a full scripture art image every day. That's the goal, but I have a couple of possible options if I'm unable to find the time to make an image like the one on the left:
I might use a free photo and add a scripture verse; or
I might give you a peek into my design process by showing you a sketch of what will later be a completed idea.
And I'll also be creating Zazzle products with these designs and you might see some of these images on Instagram or here on this website. Or feel free to visit my Zazzle store to see some of my creations.