I'm Melissa Worcester, known online as Beelissa. I believe design work should not cost a fortune, while still being custom. I'm a penny-pincher by nature and also by necessity, and not only will I not over-charge for my work, I will help you find affordable solutions for related services, such as web hosting and commercial printing.
My ideal clients
are entrepreneurs, writers, photographers, small businesses, churches, and small non-profit corporations;
have a low budget for marketing or are just frugal by nature;
may be control freaks;
value custom work (i.e., they don't want their website or business card to look like everyone else's).
My services
are affordable;
are custom;
are guaranteed to satisfy you because I'll keep working until I get it right.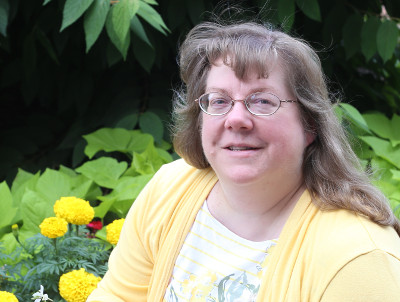 My process
I get to know you and your business or organization, and take a look at any marketing items you've used in the past.
We discuss the limitations that may be imposed on the project by your budget, if applicable.
I do an initial design (or, in the case of a logo, I may give you 2 or 3 different designs to choose from).
You give me feedback and changes.
I make revisions based on your changes.
We repeat steps 4 and 5 a few more times, if necessary.
Read more about my Services, see my Prices, or use the form below to send me a question, request a quote or tell me about the job you need done.
I can come to your place of business (if you're located in the Capital Region) or meet you at a neutral location. Or we might even be able to do business using mostly phone and email. I have designed websites for people I have never met in person, after consulting via phone and email. If your business is not in the Capital Region, I will do my best to help you via phone and email.
Fill out the contact form to request a quote or ask a question, and I will contact you soon. Or call me at 518-460-1033 (be prepared to leave a message).