Which one of these describes challenges your Church is experiencing?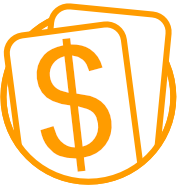 Cost Conscious
You don't have a website because you think you can't afford it. Or, you have a website that's too expensive and not customized to reflect your church's unique personality.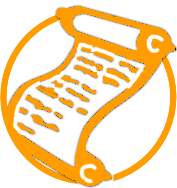 Obsolete Website
You have a website, but it's out-dated and not mobile-friendly. Or your website was set up by someone who is no longer with the church and you're unable to make changes to it.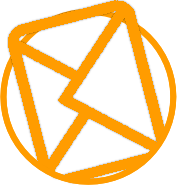 Email Muddle
You want to send email newsletters, but your staff is struggling to create ones that look professional.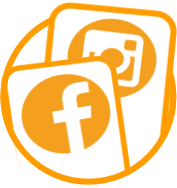 Social Media Struggle
You want to use social media but you need some help getting started.
A Website has 3 Facets, which can be paid for separately or together:
Cost is generally $10-15 per year, though you may find sales or deals where you get the first year for free or at a greatly reduced price when you sign up for hosting.
You want to purchase a top-level domain (www.mydomain.com). Don't settle for a subdomain offered at a free hosting site (www.freehost.com/mysubdomain).
I can recommend web hosting plans from $6 to $10 per month.
Or, pay for hosting through me for $5 per month or less
If you're happy with your existing host, you can keep it.
I can recommend free hosts, if your budget absolutely doesn't allow for hosting costs.
Web Hosting
The cost for this can vary quite a bit.
I can offer you several options to help you find the hosting package that matches your price range and technical abilities.
Design, setup and maintenance:
This is a cost that varies widely. Many designers are expensive, and many of the lower cost options are just templates that look like lots of other websites.
Here is a sampling of my prices:
Custom One-Page Website
Mobile-friendly "scrolling" home page with multiple sections
Custom Website Design
Up to 7 pages, including setup

Extra pages $10 & up, each, depending on content.
Website Design
& Custom Logo
Includes coordinating graphics for popular social media sites.
Extras
Ask for a quote for the following:
Monthly website maintenance: $10/month for simple security maintenance, up to $50/month for maintenance and updates. Or elect to pay my low hourly rate for updates if you won't be making them often)
Social media consulting, including training your staff on how best to use social media
Email newsletters — setup and training in how to use popular email marketing websites such as Mail Chimp, A Weber and Constant Contact
Brochures, business cards, stationery and postcards (my charge for design includes my expertise in ways to get it printed as inexpensively as possible
Take a look at some of my work
Benefits of working with me
Low-cost, High Quality
Because I work from home, I have low overhead. And I've always been thrifty and somewhat of a penny-pincher. I hate being over-charged and I refused to do it to my clients.
Local and Flexible
I can come to you if your church is within the Capital Region of New York. And it's usually possible to do business by phone and email, if you can't meet me or don't have time. I can do whatever you want.
Satisfaction Guaranteed
I want you to be happy with my work. We'll keep working on it until you're satisfied, and I'll be around if and when you need to make changes.
Does Your Church need a Mobile-friendly website?
All of the websites I design are automatically mobile-responsive. That means the elements re-arrange themselves so that you can read them on whatever size screen your visitor happens to be using. It will look good on a 26-inch desktop monitor or the 4-inch iPhone screen.
Google tells us that more than half of searches are done on mobile devices. So you know you want your site to be readable for those searchers. But more importantly, Google is now limiting results of mobile searches, so the mobile-searcher will only see websites in their search results that are mobile-friendly. So someone searching on their mobile phone won't even find your church's site if it's not mobile-friendly.
Mobile-friendly doesn't have to mean higher cost, however. Check out my prices and contact me to ask for a quote on your new website.
Work With Me!
Whether you need a new website, help with email newsletters or social media, or a brochure or postcard designed, Use the form below to contact me. You are under no obligation if we can't agree on a price and terms.